About Me
Adnama Hair Design is a home-based unisex hair salon in Meadowridge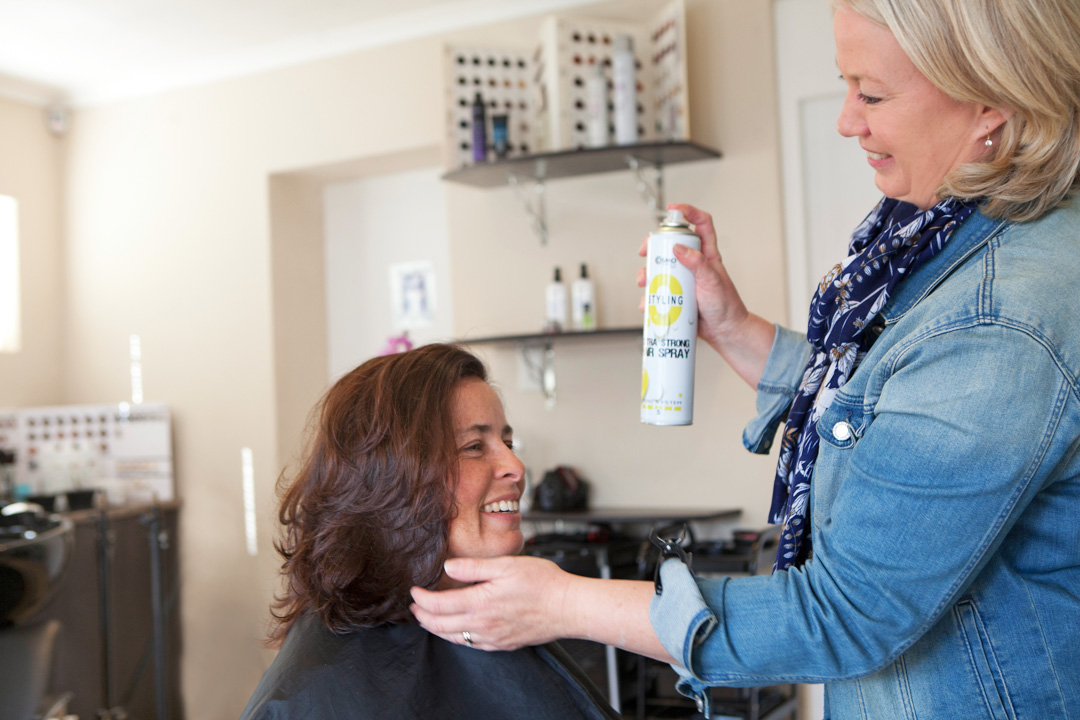 Amanda is a qualified hairdresser with overseas experience. She has a home based hair salon, centrally located in Meadowridge with ample parking, which has been operating since 2010. The salon has a friendly, relaxed atmosphere. Amanda is passionately involved with pampering her clients and making them feel really good about themselves inside and out. All the treatments are done personally by Amanda. She loves being creative and building relationships with her clients.
We use Dikson hair colour, imported from Italy, which has a built in conditioner to keep your shine after colouring your hair. We also have a range of shampoos, conditioners and styling products on sale for you at affordable prices.
Amanda has been cutting my children's hair since they were young – doing a fab job since they were wriggly two or three year olds. The kids still love going for their haircuts, 7 or 8 years later!
Amanda has also been colouring my hair since the grey started to show itself, making me look and feel beautiful. She uses professional products whilst at affordable prices. I highly recommend Amanda to anyone as a personal hairdresser!
– Lynette Munro
I have known Amanda since 2002, when she started off her business as a mobile hair dresser. She has done my nephews hair and other friends and family, and I have always heard good feedback from them.
Amanda is confident and when she is at work, makes you feel relaxed and converses with you so that by the time she is done, it just feels like a good catch up session and you've forgotten you have come for a haircut.
I have been to various barbers where it feels almost "cold", where there is no friendliness and all you are there for was the haircut. One of those experiences was with a popular hairdresser where the stylist was not confident and kept on second guessing himself. At the end of that experience I realised I would not go back to have my hair cut by them again.
Amanda has a way with all people, old and young and I'd recommend Adnama to anyone and everyone.
– Shane Ruthenberg
I'm so grateful to a friend for recommending Amanda to us. She does a fantastic job cutting both my kids and my hair and is extremely patient with my two little wriggle monsters! Reasonably priced too! Highly recommend!
– Alice Stegmann
Amanda first started doing my hair by coming to my home. She then opened her own salon at her home which I have been attending ever since. Amanda always gets my hair right no matter what the style. I've had perms, very short hair and now hair that's straight and growing. She colors my hair perfectly and the color lasts very well. I have also had highlights and lowlights done on numerous occasions. The atmosphere in the salon is relaxed and friendly. Parking is not a problem and it is easy to get to. We have a good chat every time and Amanda has become my friend. 
– Erna Maas